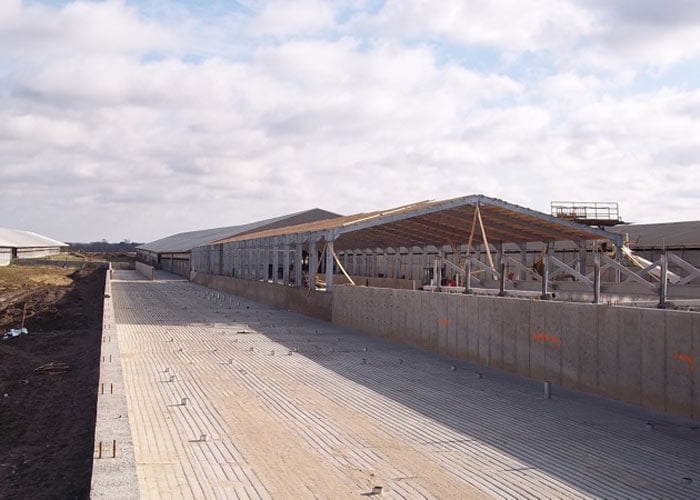 We've worked with some of the finest contractors in West Michigan. As such, you can trust us to work with the other contractors on your team to produce stellar results.
JDE Concrete has built its reputation on excellent customer service and project quality.
You can always trust us to maintain clear, professional lines of communication. Contact us today if you have any questions.
Here are some of the contractors we've had the honor of working within the past:
Eastbrook Homes
KBH Homes
Nobelmen Concrete
Redstone Homes
Tubergen Construction LLC
Buffum Builders
Johnson Newhof & Associates
TriStar Excavating & Construction
Schultz Builders
Preferred Mobile Homes
Vanderwerff & May Builders
Woods Builders Association
Viersen Construction
Land and Homes
Ron Meyer Excavating
Proline Contracting
Forest Hills Homes
Dave Visser Builder LLC
JKB & Associates
Fifelski Builders
Bolt & Hunefeld Builders
Sterling Homes
Looking for a trusted concrete contractor? If so, seeing the above list should put your mind at ease. Our work crews include the most experienced foreman in the city, as well as supporting crews to match.
The last thing you want is to hire a concrete contractor that doesn't get along with the rest of your construction crew. But you won't have that problem if you decide to hire JDE Concrete for your next job. Our reputation and professional network speak for themselves.
We've worked with many different types of clients, from homeowners to municipalities. We also offer concrete services for farms, office buildings, and many other different types of property. Our team is versatile enough to tackle any job with ease!
Ready to Request a Quote?
Our concrete contractors serving West Michigan work hard to earn your business. To request an estimate for your next project, call JDE Concrete at (616) 551-2126. Our team would also be more than happy to answer any questions you might have. We hope we hear from you soon!
Concrete Services
JDE Concrete of Grandville and Jenison Michigan serves the Michigan area with residential, commercial, and agricultural concrete. Call our West Michigan concrete contractors and see why most of the areas largest contractors choose JDE Concrete for their important concrete projects.