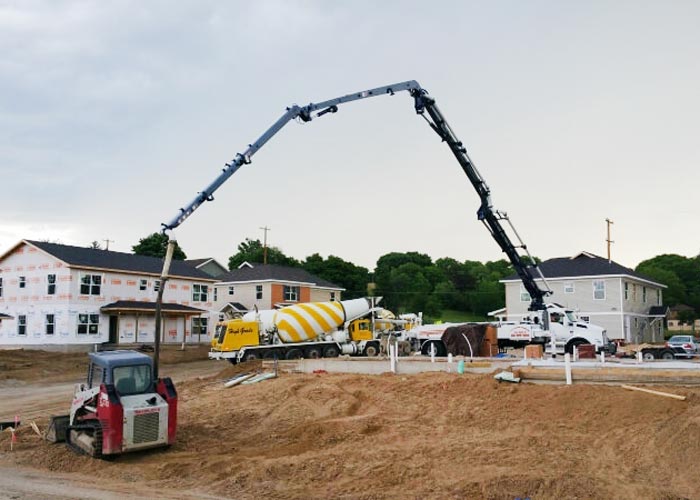 Every project manager knows time is money. And when it comes to pouring concrete nothing saves more time without compromising quality than affordable and reliable concrete pumping services. That's why JDE has invested heavily in its fleet of concrete pumps. No matter the size or type of your project, JDE Concrete Pumping will have a line pump, boom pump, or conveyor truck available to fit your project needs.
Request an Estimate for Concrete Pumping
Call JDE Concrete Pumping manager Mike Post at (616) 669-4252 to schedule your concrete pumping job today. Click here to learn more about JDE Concrete Pumping's fleet of concrete pumps.
---
Concrete Services
JDE Concrete of Grandville and Jenison Michigan serves the Michigan area with residential, commercial, and agricultural concrete. Call our West Michigan concrete contractors and see why most of the areas largest contractors choose JDE Concrete for their important concrete projects.